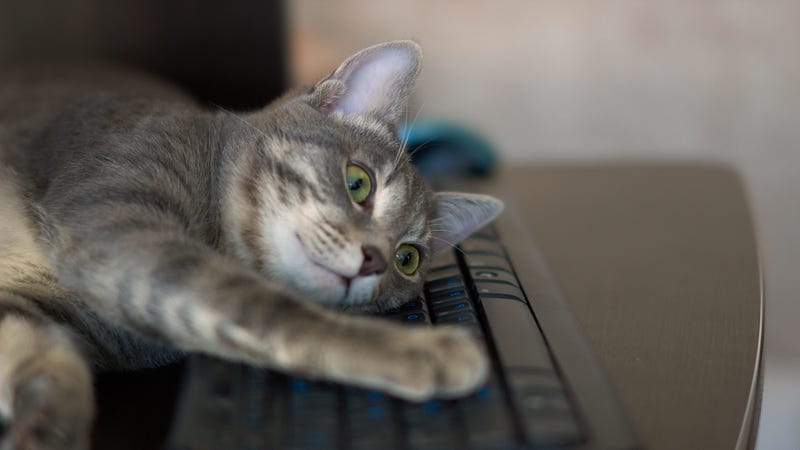 Photo: Andre Glechikoff (Flickr)
Cats love to sit on things. Not the things you buy for them to sit on, no, things that you need to use. Magazines you are reading, puzzles you are puzzling, and keyboards you are trying to type on are just a few of their favorite things to sit on. It's cute sometimes, but sometimes it is not, which is why I deeply enjoy the idea of a "decoy keyboard" for a cat.
This maneuver—which I saw on my mom's clinic's Facebook page (she's a veterinarian)—is quite clever. Old keyboards are super cheap—find them at Goodwill or any thrift store with an electronic section—and having one on hand lets your cat do what it enjoys (be super in the way) without actually being in the way. Heck, I might buy a couple to place in various locations around my apartment, just to see what sticks.
One cool thing about cats is that they all have their own unique quirks and idiosyncrasies, so where you put the keyboard may play a role in how effective this little trick is. In front of the monitor (as shown above), with the real keyboard on a pull-out tray below, is probably the most effective, since it is where you need to look, but you could try slowly edging it to the side, or just hope and pray your cat decides to lay down, which it probably will not do. (Such is the nature of the beast.)
Source: https://lifehacker.com/get-a-decoy-keyboard-for-your-cat-to-enjoy-1833554607