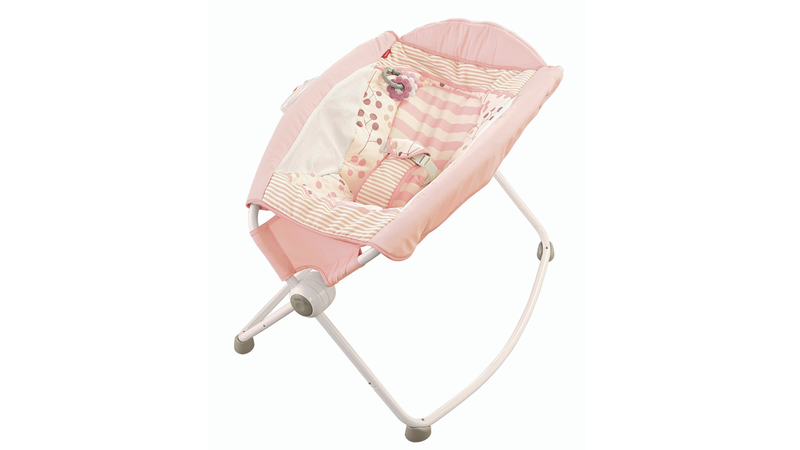 Photo: CPSC and Fisher-Price
The US Consumer Product Safety Commission is urging parents to stop using the Fisher-Price Rock 'N Play, a popular baby "sleeper," when their infants are three months of age, or as soon as they can roll over. A warning was released today, stating that since 2015, ten babies have died when they "rolled from their back to their stomach or side, while unrestrained." All of the infants were older than 3 months.
Parents should also know that while the Rock 'N Play is marketed as a "sleeper," it is not designed for overnight sleep. To protect against Sudden Infant Death Syndrome (SIDS), the American Academy of Pediatrics recommends a firm sleep surface with a tight-fitting sheet and no soft padding or bedding items, including bumpers, pillows and blankets.
Source: https://offspring.lifehacker.com/if-your-baby-can-roll-stop-using-your-fisher-price-roc-1833849390